According to the CDC, cardiovascular disease is the number one cause of death in the United States. Interestingly however, our Paleolithic ancestors and contemporarily studied hunter-gatherers showed virtually no heart attack or stroke while eating ancestral diets. The references below will explore these facts to better help you understand the heart-healthy benefits of a Paleo diet.
Introduction         Unless you are involved in the culinary arts or the meat industry, you probably haven't given much thought to the term, "Saint Louis Style Pork Ribs".   Is this dish some kind of specially spiced, spare rib recipe from St. Louis, MO?  Did it originate in a colorful Saint Louis, 20th century restaurant, or maybe it was first served at a St. Louis Cardinal baseball game in the 1930s?   All three hypotheses...

Primal Blueprint Quick and Easy Meals: Delicious, Primal-approved meals you can make in under 30 minutes by Mark Sisson and Jennifer Meier. Every recipe is accompanied by an ingredient list, a nutrient list, clearly written instructions, and a picture of the ingredients and a picture of the finished product. Note that this is a primal book and many recipes include dairy. Published March 25, 2011.
Life Without Bread: How a Low-Carbohydrate Diet Can Save Your Life by Christian B. Allan, Wolfgang Lutz. It is based on Dr. Lutz's work with thousands of patients in Austria. It deals with the health issues connected to high carb consumption. It is basically an English version and update of Dr. Lutz's 1967 book with the same title: Leben ohne Brot. He recommends eating only 72 grams of carbohydrates, and an unlimited amount of fat. And provides evidence as to why this is the healthiest diet. Read the review at Amazon by Todd Moody (it will be first!). See excerpts from his earlier edition: Dismantling a Myth: The Role of Fat and Carbohydrates in our Diet
Cancer: Disease of Civilization? An anthropological and historical study by Vilhjalmur Stefansson. This classic shows what happens before and after tribes were "civilized." Covers day-to-day experience of Eskimo life. Published in 1960. Used copies are available at a steep price. To read it get it on inter-library loan. Another of his many books My Life with the Eskimo (New Edition) is available.
Chocolate for breakfast usually brings to mind Pop-Tarts or kids' cereal—and a massive sugar crash that leaves you asleep at your desk by midmorning. That won't happen with these waffles, which get just enough sweetness from raw cacao powder and coconut sugar. To give them even more staying power, top with strawberries, bananas, or nut butter rather than the sauce.
When it comes to carbohydrates, breakfast is probably the best occasion to splurge a little bit more. After a night's sleep, your muscle's glycogen stores are almost empty and the better part of the carbs you'll consume will go to replenish those. Of course, it goes without saying that this doesn't mean that a large glass of fruit juice is a good idea either. On top of that, it's also a good idea to have some good quality protein as well, as some protein in the morning has been proven to help with weight loss and energy.
Some randomized controlled trials have shown the Paleo diet to produce greater short-term benefits than diets based on national nutrition guidelines, including greater weight loss, reduced waist circumference, decreased blood pressure, increased insulin sensitivity, and improved cholesterol. However these studies were of short duration (6 months or less) with a small number of participants (less than 40). [4-6]
Pizza for breakfast? Don't mind if you do. Keep it simple with a pre-made paleo pizza crust, then go nuts with whatever toppings you're feeling. This version from The Big Man's World suggests an egg, pesto, and tomato combo, but he also offers up a barbecue pizza version if that's more your speed. Keep this recipe on hand for breakfast or dinner — or both.
In the AM, swap your large latte and Benedict for poached eggs with nutritious sides: avocado, spinach, and tomatoes. In the PM simple dishes that are rich in quality protein and fat prove best: steak, poultry or fish, with a salad and vegetables. Avoid carb and sugar loaded options like pizza, pasta, and dishes that can hide other nasty ingredients. And of course, always say no to the bread basket.
Most packaged breakfast bars don't have much flavor apart from crazy amounts of sugar. These DIY portables will leave your taste buds dancing with a combo of cinnamon, ginger, and cloves, plus some molasses for extra richness. Made from mostly nuts and dried fruits, these bars offer up plenty of filling fiber and an addictive crunch that makes them great for breakfast or a late-night snack.

This breakfast casserole takes a classic paleo combo of meat (this one uses ground turkey), veggies, and spices and loads it into an Instagram-worthy mug. You can get creative with this one, adding whichever veggies and meats you prefer, or maybe even sticking it in a mason jar (just make sure to use oven mitts if you're putting the jar in the oven).
The Primal Blueprint Cookbook: Primal, Low Carb, Paleo, Grain-Free, Dairy-Free and Gluten-Free by Mark Sisson and Jennifer Meier. Recipes include: Roasted Leg of Lamb with Herbs and Garlic, Salmon Chowder with Coconut Milk, Tomatoes Stuffed with Ground Bison and Eggs, and Baked Chocolate Custard. Recipes are simple and have limited ingredients. Complaints are the book is stuffed with unnecessary photos and proofreading could have been better, e.g. oven temperatures were left out. And recipes are not truly paleo. Despite what is on the cover dairy is used in some recipes. The Amazon reviews average to 4+ stars.
Alcohol is a no-no if you are strict paleo. Beer is made from grains, and liquor also contains traces of gluten. But, good news for cider-lovers: most hard ciders are gluten-free, so they are allowed. Check the label to be sure. Red wine is more accepted in the paleo community because it contains the antioxidant resveratrol, but sorry chardonnay lovers, white wine is technically not allowed.
The Primal Blueprint: Reprogram your genes for effortless weight loss, vibrant health, and boundless energy by Mark Sisson is a journey through human evolution, comparing the life and robust health of our hunter-gatherer ancestors with a day in the life of a modern family. The author offers a solution in 10 empowering Blueprint Lifestyle Laws: eat lots of plants and animals, avoid poisonous things, move frequently at a slow pace, lift heavy things, sprint once in a while, get adequate sleep, play, get adequate sunlight, avoid stupid mistakes, and use your brain. The reader learns how the right high-fat diet can actually help one lose weight and how popular low-fat, grain-based diets might trigger illness, disease, and lifelong weight gain. The author presents a comprehensive, well thought out paleo style eating plan in a humorous and organized manner. He backs up all his work with research, natural wisdom, and historical timelines. He disputes the role of dietary saturated fat in causation of arteriosclerosis, the role of cholesterol in promotion of heart disease, and the costly over-promotion of expensive, potentially toxic statin drugs. He criticizes our massive overeating of refined carbohydrates and urges avoidance of grains, cereals, bread and sugar. There is specific recommendation for "primal" food including more natural healthy fats and meats, fruits, veggies, and nuts. Some reviewers consider this to be the best of the various paleo books. The many Amazon reviews average to 5 stars. The author's popular and worthwhile web site: Mark's Daily Apple. The 2nd Edition was published January 14, 2012.
When you're scrambling up a rocky bluff or bounding along a riverbank, the last thing you want is gravel and grit seeping into your FiveFingers. The Vibram FiveFingers KSO is an all-new design with thin, abrasion-resistant stretch polyamide and breathable stretch mesh that wraps your entire forefoot to "Keep Stuff Out." A single hook-and-loop closure helps secure the fit. Non-marking Vibram TC1 performance rubber soles are razor-siped for a sure grip. KSO IS BEST FOR: Light Trekking, Climbing, Canyoneering, Running, Fitness Training, Martial Arts, Yoga, Pilates, Sailing, Boating, Kayaking, Canoeing, Surfing, Flats Fishing, Travel. Available in Black or Grey/Palm/Clay.
Dr. Lauryn Lax is a Doctor of Occupational Therapy, Nutritional Therapy Practitioner, Functional Medicine Practitioner, author and speaker, with over 20 years of clinical and personal experience specializing in gut health, intuitive eating, food freedom, anxiety, hormone balance and women's health. She is also a published journalist, and her work has been featured in Oxygen Magazine, Women's Health, Paleo Magazine, Breaking Muscle, CrossFit Inc, USA Today, ABC and CBS News. She operates a virtual Functional Medicine & Nutrition practice, Thrive Wellness & Recovery, LLC, working with clients around the world to reinvent the way their body looks, moves and feels.
Food and Western Disease: Health and nutrition from an evolutionary perspective by Staffan Lindeberg (MD at Lund University in Sweden) is the newest book promoting the paleo diet. It covers the link between diet and disease in the Western world (all major diseases, including cancer, heart disease, obesity, stroke and dementia) and towards a greater knowledge of what can be defined as the optimal human diet. Benefits and risks are detailed. The Amazon reviews are all 5 stars. Especially read Susan Schenck's detailed review. You can read a preview at Google Books
While quick breads get bonus points for being super easy to prepare, they don't typically win any health contests. This Paleo bread gets healthy fats and protein from nut butter and just enough sweetness from a touch of honey. The recipe calls for cinnamon, but feel free to play around with different spices to suit your mood. Maybe it's more of a cardamom kind of day.
Primarily aimed at reducing inflammation, balancing blood sugar and hormones, and increasing cognitive performance, all achieved by improving fat metabolism. Based around the popular "Bulletproof Coffee." Bulletproof differs from Paleo because of its emphasis on "Bulletproof" supplements and shunning of higher carbohydrate foods like fruit and tubers. The Bulletproof Diet lies somewhere between Keto and Paleo. Check out The Bulletproof Diet by Dave Asprey.
Make it Paleo: Over 200 Grain Free Recipes For Any Occasion by Bill Staley and Hayley Mason. The book shows you how easy it is to take any dish and Make it Paleo! Adapted from Chinese, French, Mexican and classic American meals, the over 200 recipes are each accompanied by good photos and notes to ensure you recreate each dish with ease. Most recipes are ones that can be found in an ordinary cookbook. Butter and vinegar are also used, which I do not consider paleo. Published October 20, 2011.
A Paleo dietary approach, like The Paleo Way program, generally provides greater nutrient density per calorie and is additionally extremely satisfying in smaller amounts. Both of these benefits are especially helpful for someone having had this type of surgery, as you are less likely to develop nutrient deficiencies and also less likely to eat to excessive fullness on this program. You could blend many of the recipes if need be, however once again we strongly advise that you consult your qualified and knowledgeable healthcare professional prior to commencing the program. And if doing the program having previously had gastric banding (or similar), we'd recommend you be properly monitored by your healthcare professional who is aware of your condition.
I don't like keeping track of how much I've eaten or obsessing over how many grams of a particular nutrient I've had. Not only do I hate counting calories, but I know that calories are really only half of the battle, as they're not all created equal – 400 calories of Doritos do NOT have the same effect on your body as 400 calories of high-quality vegetables and protein.

Paleoista: Gain Energy, Get Lean, and Feel Fabulous With the Diet You Were Born to Eat by Nell Stephenson. Paleoista is not only a how-to book, it is also a glimpse into the life of a woman who gives advice on how to eat this way, and lives the life, day in and day out. The author's websites: NellStephenson.com Nutrition & Fitness and Paleoista.com. To be published May 1, 2012.
This is a great paleo granola staple to have in your kitchen. This one is for a weekend where you have lots of time, since the recipe involves soaking nuts overnight, but it'll be a great way to get ahead on your breakfast-prep for the week. The chocolate extract and cacao butter give this nut mixture a flavorful bonus that will keep you coming back for more.
Wheat Belly: Lose the Wheat, Lose the Weight, and Find Your Path Back to Health by William Davis, MD. A renowned cardiologist explains how eliminating wheat from our diets can prevent fat storage, shrink unsightly "wheat belly" bulges, and reverse myriad health problems, like minor rashes and high blood sugar. The author contends that every single human will experience health improvement by giving up modern wheat. The book provides readers with a user-friendly, step-by-step plan to navigate a new, wheat-free lifestyle. Informed by cutting-edge science and nutrition, along with case studies from men and women who have experienced life-changing transformations in their health after waving goodbye to wheat. The author's blog. Published August 30, 2011.
Paleo Pals: Jimmy and the Carrot Rocket Ship by Sarah Fragoso. Piper, Phoenix and Parker are not ordinary children–they are super heroes that travel the land helping other children learn about living the healthiest, most exciting, most super lives possible. They are known as The Paleo Pals, and this is a story about how they help out Jimmy, a little boy who is not sure if eating paleo food is even one tiny bit exciting or super. Published February 7, 2012.
Paul Burke's Neo-Dieter's Handbook: When We Lost Our Nutritional Roots; Where to Find These Foods Today by Paul Burke M. Ed. The book focuses on nutrition, the right nutrition to enhance health, exercise, weight training, and fitness. The diet consists of lean protein, vegetables, nuts, and fruit. He is opposed to grains. He wants you to stay away from grain-fed meat. The single review at Amazon.com gives the book 5 stars. Published August 21, 2009.
Food in Antiquity: A Survey of the Diet of Early Peoples (Expanded Edition) by Don R. Brothwell and Patricia Brothwell is a survey of what is known archaeologically about food and drink in pre-modern times. The chapter on insects includes their food value. In beverages it covers what happens to a neglected jar of fruit juice. Under cannibalism it shows evidence of this being done in paleo times, thought most of the work focuses on the classical and near-eastern civilizations, but occasional mention is made of the mesoamerican cultures as well. There is taxonomic and anatomical information.
Origins and Evolution of Human Diet was an academic web site at the University of Arkansas devoted to discussion of evolution and the human diet. They had good articles on the conferences link. Here is one from the archives: Boyd Eaton's Evolution, Diet and Health which argues that current w-6 : w-3 imbalance together with absolute dietary DHA intake quite low in human evolutionary perspective may be relevant to the frequency of unipolar depression.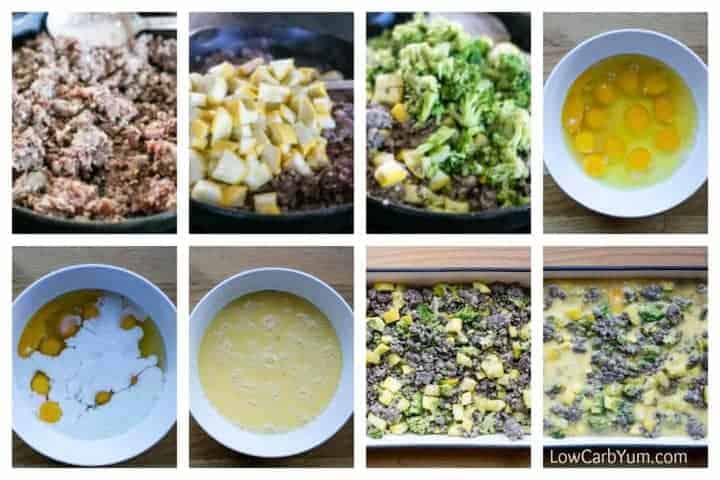 A great question to ask is "Does the Paleo diet work?" Here we have a head to head comparison between the Paleo diet and Mediterranean diet in insulin resistant Type 2 Diabetics. The results? The Paleo diet group REVERSED the signs and symptoms of insulin resistant, Type 2 diabetes. The Mediterranean diet showed little if any improvements. It is worth noting that the Mediterranean diet is generally held up by our government as "the diet to emulate" despite better alternatives. You can find an abstract and the complete paper here.
The Hiwi are not particularly healthy. Compared to the Ache, a hunter–gatherer tribe in Paraguay, the Hiwi are shorter, thinner, more lethargic and less well nourished. Hiwi men and women of all ages constantly complain of hunger. Many Hiwi are heavily infected with parasitic hookworms, which burrow into the small intestine and feed on blood. And only 50 percent of Hiwi children survive beyond the age of 15.
Eat generous amounts of saturated fats like coconut oil and butter or clarified butter. Beef tallow, lard and duck fat are also good, but only if they come from healthy and well-treated animals. Beef or lamb tallow is a better choice than lamb or duck fat. Olive, avocado and macadamia oil are also good fats to use in salads and to drizzle over food, but not for cooking. For more information, have a look at our beginner's guide to Paleo and fat.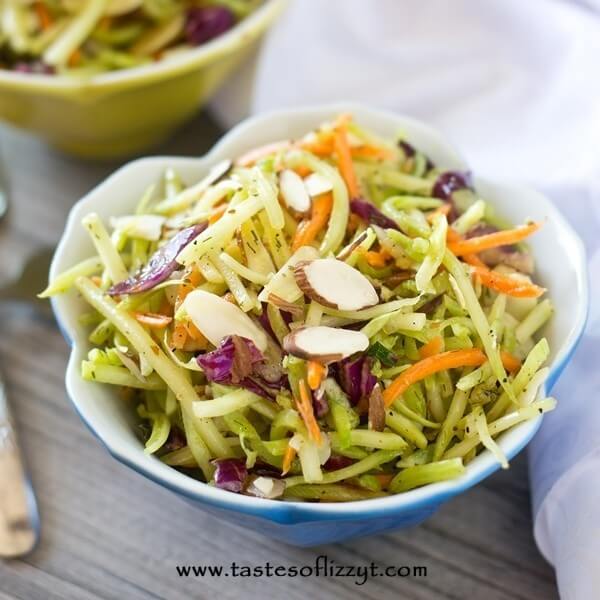 This breakfast casserole takes a classic paleo combo of meat (this one uses ground turkey), veggies, and spices and loads it into an Instagram-worthy mug. You can get creative with this one, adding whichever veggies and meats you prefer, or maybe even sticking it in a mason jar (just make sure to use oven mitts if you're putting the jar in the oven).
Diana Schwarzbein is another M.D. that has come to realize that low carb is what works. See reviews at The Schwarzbein Principle. The book is based on her work with insulin-resistant patients with Type II diabetes. She concludes that low-fat diets cause heart attacks, eating fat makes you lose body fat, and it's important to eat high-cholesterol foods every day.
This is a great paleo granola staple to have in your kitchen. This one is for a weekend where you have lots of time, since the recipe involves soaking nuts overnight, but it'll be a great way to get ahead on your breakfast-prep for the week. The chocolate extract and cacao butter give this nut mixture a flavorful bonus that will keep you coming back for more.