Paleonutrition by Mark Q. Sutton, Kristin D. Sobolik, and Jill K. Gardner is the analysis of prehistoric human diets and the interpretation of dietary intake in relation to health and nutrition. This is a substantial text that combines background to paleonutrition, an extensive bibliography, a discussion on methods, and case studies. Published February 23, 2010.
"Wild rice is seed of an aquatic North American grass and completely different species from ordinary rice. The seeds are long, thin and covered in black, brown or green husks. They are dried after harvesting, then hulled, separated from their covering, and 'pearled' (polished using traditional methods). They are an expensive delicacy because they are found in relatively small quantities in America and China – though these days, they are cultivated by Americans using modern technology."
There is little argument over the health benefits of fruits and vegetables. They are chock-full of vitamins, minerals, fiber and antioxidants. The only caveat for paleo dieters is that some vegetables are starchy (e.g., potatoes) and some fruits are higher in sugar (e.g., bananas). So, if you are trying to lose weight or watch your blood sugar levels, eat these in moderation. In fact, potatoes are banned from some versions of the diet.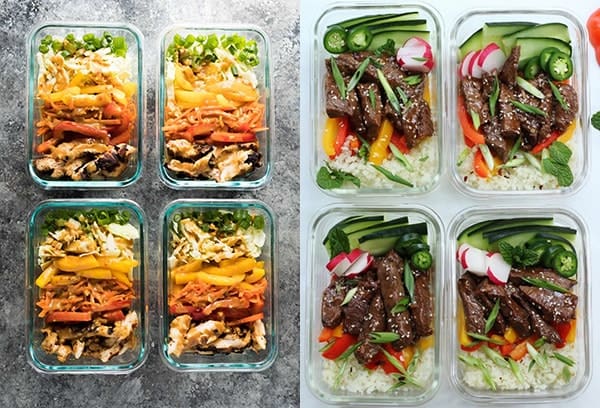 Chris Masterjohn has Cholesterol: Your Life Depends on It!, another web site pointing out that the war on cholesterol and the push to put people on statins is misguided. The site argues it is actually polyunsaturated fats, not saturated fats or cholesterol, that contribute to heart disease, cancer, liver damage, and aging. He also has a popular blog.
Cooking becomes an overwhelming chore when we get too wrapped up in complicated, time-consuming recipes. To be practical and sustainable, ancestral nutrition has to be easy. As a working mom, I'm always on the lookout for shortcuts in the kitchen, and often rely on modern conveniences that cavemen never enjoyed, like pressure cookers, slow cookers, and food processors. (I also appreciate indoor plumbing, for what it's worth.)
The Primal Blueprint Cookbook: Primal, Low Carb, Paleo, Grain-Free, Dairy-Free and Gluten-Free by Mark Sisson and Jennifer Meier. Recipes include: Roasted Leg of Lamb with Herbs and Garlic, Salmon Chowder with Coconut Milk, Tomatoes Stuffed with Ground Bison and Eggs, and Baked Chocolate Custard. Recipes are simple and have limited ingredients. Complaints are the book is stuffed with unnecessary photos and proofreading could have been better, e.g. oven temperatures were left out. And recipes are not truly paleo. Despite what is on the cover dairy is used in some recipes. The Amazon reviews average to 4+ stars.
A lot of smoothie shops add all sorts of bizarre ingredients to their drinks. For those who prefer purity, this recipe is 100-percent fruit. With plenty of vitamin C and a tart flavor, grapefruit is like a seriously sassy version of an orange that works perfectly with the sweetness of banana and raspberries. Just remember to have some protein (like a hard-boiled egg) with it for staying power.
Breakfast is tricky, we know that, so lets try and make it easier to stick with Paleo for good by demystifying this "most important meal of the day". It's the first meal we consume after having fasted through the night and it's the one chance we have to pack up on energy and nutrients to start the day on the right foot. Now, the western world has been conditioned to pretty much start the day with a sugar bomb on most days. Sure, bacon and eggs are still a popular breakfast choice, but toast with jam, cereal, or some type of pancake loaded with syrup are all an every day staple for so many that it's hard to imagine how to eat a Paleo and low-sugar meal every morning. It doesn't have to be this way!
The paleo diet is hot. Those who follow it are attempting, they say, to mimic our ancient ancestors—minus the animal-skin fashions and the total lack of technology, of course. The adherents eschew what they believe comes from modern agriculture (wheat, dairy, legumes, for instance) and rely instead on meals full of meat, nuts, and vegetables—foods they claim are closer to what hunter-gatherers ate.
Ostensibly, Grok is "a rather typical hunter–gatherer" living before the dawn of agriculture—an "official primal prototype." He is the poster-persona for fitness author and blogger Mark Sisson's "Primal Blueprint"—a set of guidelines that "allows you to control how your genes express themselves in order to build the strongest, leanest, healthiest body possible, taking clues from evolutionary biology (that's the primal part)." These guidelines incorporate many principles of what is more commonly known as the Paleolithic, or caveman, diet, which started to whet people's appetites as early as the 1960s and is available in many different flavors today.